You don't want to miss this!!
The inimitable Bulgarian trio БALKANSKY touring the US for the first time sharing the stage with your favorite peasant funk band! This will be a night of music, dance, visuals, guest appearances by "The Ambassador of Soul" Ellis Hall, and Miroslav Tadic – one of the most unique and renowned guitarists in the world, plus a special set by DJ Cooh (Balkansky)!
December 4, 2015
Molly Malone's
575 S. Fairfax Avenue
Los Angeles, CA 90036
21 and over
Doors: 8:30pm
Tickets: $30 advance / $35 regular / $40 door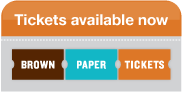 БALKANSKY is an audio-visual art project that combines traditional Bulgarian music with electronic sound and vision. It is realized in collaboration between Ivo "Kuker" Christov and Ivan Shopov. Later on the musical legend Theodosii Spassov joined the project and nowadays, all three of them present the project live all around the world. When the project is presented as a live act it includes music performed by Theodosii Spassov, mixed with electronic sounds and beats by Ivan Shopov and interactive visuals from Ivo Christov.
БALKANSKY are:
THEODOSII SPASSOV / kaval, trumpet & voice / www.theodosiispassov.com
IVAN SHOPOV / programming and mixing / www.ivanshopov.com
IVO CHRISTOV / arrangements and concept / www.ivochristov.com
Three years after their debut album "Kuker" and its huge success, БALKANSKY present their new album "ORENDA", featuring the guest musicians Yanka Rupkina (Vocal), Haig Yazdjian (Oud, Vocal), Ivan Georgiev (Kaba Bagpipe) and Milen Kirov (Piano).
Listen the entire Orenda album online : www.store.balkansky.bg